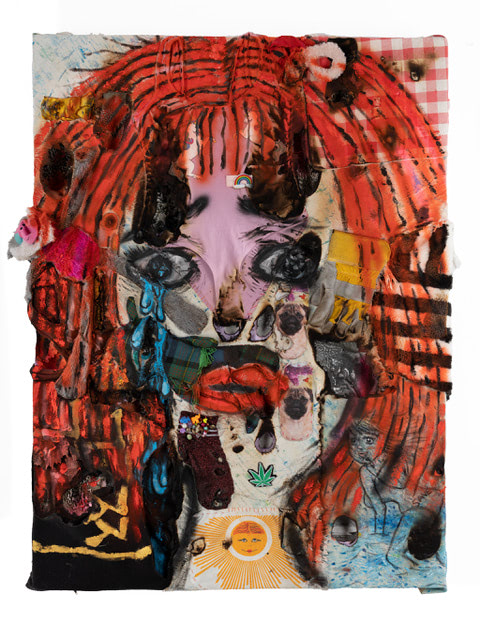 You don't love me anymore, 2019
Si On, Female Creature, hunt kastner, 2020, photo by Ondřej Polák
Si On, Female Creature, hunt kastner, 2020, photo by Ondřej Polák
Si On, Female Creature, hunt kastner, 2020, photo by Ondřej Polák
Si On, Female Creature, hunt kastner, 2020, photo by Ondřej Polák
Si On, Female Creature, hunt kastner, 2020, photo by Ondřej Polák
Si On, Female Creature, hunt kastner, 2020, photo by Ondřej Polák
Si On, Female Creature, hunt kastner, 2020, photo by Ondřej Polák
Si On, Female Creature, hunt kastner, 2020, photo by Ondřej Polák
Si On, Female Creature, hunt kastner, 2020, photo by Ondřej Polák
Si On, Female Creature, hunt kastner, 2020, photo by Ondřej Polák
Si On, Female Creature, hunt kastner, 2020, photo by Ondřej Polák
Si On, Female Creature, hunt kastner, 2020, photo by Ondřej Polák
Si On, Female Creature, hunt kastner, 2020, detail, photo by Ondřej Polák
Si On, Female Creature, hunt kastner, 2020, detail, photo by Ondřej Polák
Si On, Female Creature, hunt kastner, 2020, detail, photo by Ondřej Polák
Si On, Female Creature, hunt kastner, 2020, detail, photo by Ondřej Polák
Si On, Female Creature, hunt kastner, 2020, detail, photo by Ondřej Polák
Si On, Female Creature, hunt kastner, 2020, detail, photo by Ondřej Polák
Si On, Female Creature, hunt kastner, 2020, photo by Ondřej Polák
Si On, Female Creature, hunt kastner, 2020, detail, photo by Ondřej Polák
Si On, Female Creature, hunt kastner, 2020, detail, photo by Ondřej Polák
Si On, Female Creature, hunt kastner, 2020, detail, photo by Ondřej Polák
Si On, Female Creature, hunt kastner, 2020, detail, photo by Ondřej Polák
Si On, Female Creature, hunt kastner, 2020, detail, photo by Ondřej Polák
Si On, Female Creature, hunt kastner, 2020, detail, photo by Ondřej Polák
Si On, Female Creature, hunt kastner, 2020, detail, photo by Ondřej Polák
Si On, Female Creature, hunt kastner, 2020, detail, photo by Ondřej Polák
Si On, Female Creature, hunt kastner, 2020, detail, photo by Ondřej Polák
Si On, Female Creature, hunt kastner, 2020, photo by Ondřej Polák
Si On, Female Creature, hunt kastner, 2020, photo by Ondřej Polák
hunt kastner gallery will be closed to all visitors during the full quarantine period from March 14 – as long as necessary. We will continue to work during this period and please feel free to reach out to us if you have any questions or would like any information on any of our artists or our program. 
Our April/May program has currently been pushed forward to open in June, and we hope to see you then!

"When the sky was still very close to earth, there was nothing in the world except people-and tortoises!"
In Amerindian cosmology, the togetherness of humans and non-humans who existed alone before the world started, suggests that, unlike in Western mythologies, it was us with animals who later became the matter of the world's making. In Female Creature, Korean artist's Si On's first exhibition in the Czech Republic, such imaginaries and states-in-between take the form of cyclical events; life, death and healing are a time-space of her expansive and visceral oeuvre.
The series of works in the exhibition Female Creature at hunt kastner consists of highly expressive paintings and sculptures, obsessively examining their own materiality in contrast to a language of painterly abstraction. Manifested chiefly through intense, embodied and physical engagement with surfaces re-worked by imprints of the artist's own body, their influences include K-Pop and shamanism, with human hair and animal feathers laid over traditional Korean textiles, all generously endowed with abundant bright colours.
Si On's ongoing concern with technologized and commodified rituals of the everyday, replays in the altar-like arrangements of her paintings, such as the cataclysmic Aching Soul (2017) or Amulet (2015). Representative of the longstanding concern with the relationship of abstraction in painting to the spiritual, feathers, wax and gold leaf spread across the works in sprawling, manic planes. In Korean shamanism, a mudang, or female shaman, is an intermediary between spirits, gods and humanity, who enacts a psychic guidance through an intense physical gut dance. Allowing such tensions to be released on her canvases, Si On has said she considers herself a medium, where the artwork is in fact delivered through her.
As such, the work is open to a questioning of the artists' agency, here laid bare to the psycho-imaginative pull of an expressive gesture coming from a world beyond ours.
Psychic healing, strongly evoked by the mythical feminised creatures in paintings such as Maria, You don't love me anymore, or I am lonely because I'm human (all 2019) is summoned in a cautious self-observation. A tiled sculpture, Wild Heart (2019), with sharp ends of masonry nails sticking out of its mosaic bust, suggest psychological terrors that are held in tension by figure's punky, uncanny and comic materialisation. I've had just enough time (2019), a skull covered by white and pink bubble gum with cast arms of the artist and her husband positioned in a protective gesture, suggests intimacies of internal bodily space.
Drawn to a visceral aesthetics of the spirituality, Female Creature nevertheless remains grounded at the present. Through the layers and build-up of the thickness of the paint, a narrative of violence, pain and healing is released in the upwardly swirling ecstatic motion of her paintings. The figurative elements—cartoon tigers, skulls, mock golden necklaces—while on one hand representing disposable commodities of consumer culture, through their reworking in the textures of the painting they are restored and strangely sanctified as part of our daily rituals.
Her use of quickly drying materials, lime mortar, styrofoam and burnt silk, reinforces the coexistence of destruction in creation, both central to the meaning of the work and an expression of artist's subjectivity. Female Creature offers both contemplation of states in-between, such as anguish, beauty and vulnerability, vital in questioning not just our origins but also our shared futures.  (exhibition text by Hana Janečková)